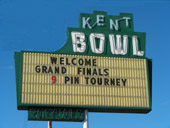 A Kent Landmark
Kent Bowl was built in 1958 while livestock grazed in pastures next to the bowling alley.  It had 24 lanes, just three employees and not even a snack bar when Jack Zaborac took it over. For the next dozen years, Jack Zaborac and his wife, Vivian, turned the business into a bowling haven. 
They started with a small house tournament with 150 bowlers. Their business went sky high when they added 8 more lanes.  One year they had 8,900 entries over a 16-week period.  It was one of the largest tournaments west of the Mississippi.  Kent Bowl became known as a place for serious bowling, with demanding conditions and tough competition.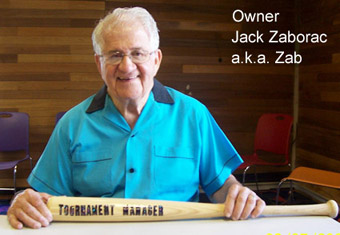 Pleasant and Secure Place
Kent Bowl is unlike a lot of other bowling centers.  It has maintained a safe and friendly family oriented place to go by not adding a casino or video arcades that have been known to create problems.  We're proud of our safety record.
Supporting Local Community
Kent Bowl donated $100,000 for a unique bowling tournament to show our appreciation to our past customers and several local charities in 2005.
Pediatric Interim Care Center.
Homeless Outreach Mobilization Effort.
Kent Youth and Family Service.
Valley Cities Counseling and Consultation.
Kent Community Foundation.
Kent Food Bank.
Multi-Service Center.
Rotary Club of Kent.
Children's Therapy Center.
Operating a Program for the Handicapped People
It has also operated a bowling program for the handicap of all ages for over 40 years.
Youth Bowling Program
In addition, Kent Bowl has supported youth bowling through its Jr. Leagues and tournaments providing free instructions for the beginners.  Please see the Junior League page.